Existing Passwords can be changed from the My Profile link located on the Rave Header, if the system is configured to do so. For information on how to change an existing password, please see Related Topics.
To navigate to the Home Page at the end of changing the password
On the Change Password page, enter your new password and click the Save Password and Continue button.

The system will authenticate the new password and if it meets all requirements, will direct you to the Password Changed page.

A confirmation message will indicate that the password has been changed successfully and show a password expiration date.
Click the Click here to continue... link to navigate to the Home Page.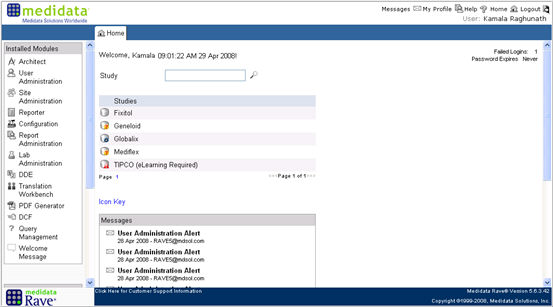 Copyright © 2013 Medidata Solutions, Inc. All rights reserved.