If you are a first time user who has activated the account and logged into the system, you can change your password in one of the three scenarios below:
You elect to change your password.

You are required to change your password after successfully completing the Lost Account Information or Account Activation page.

Your existing password has expired.
To change your password
Login with your User name and current Password.
The Home Page will display.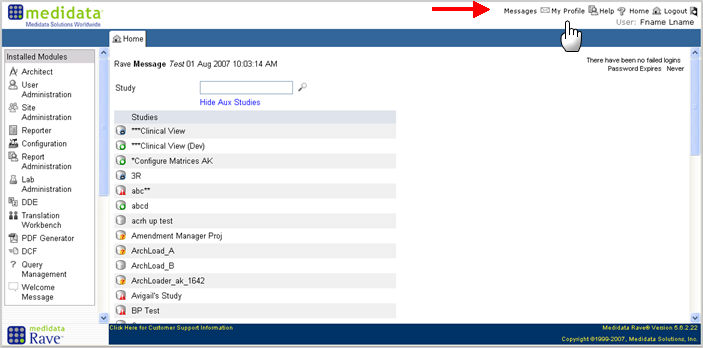 Click My Profile on the Home Page header.
The My Profile page will appear.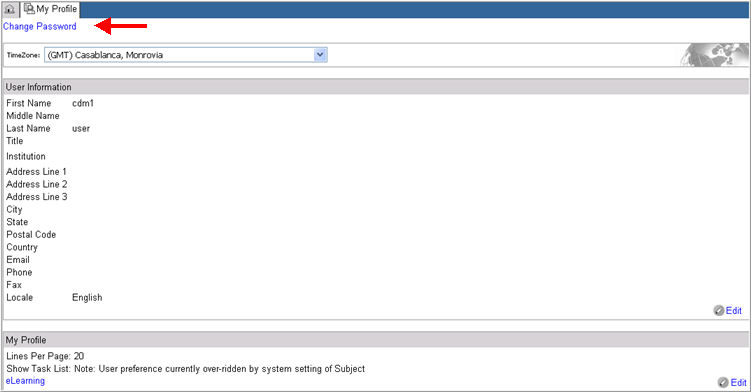 Click the Change Password link.
Note: The Change Password link will not display for externally authenticated users who navigate to Rave from iMedidata.
The Change Password page will appear.

Read the agreement and enter your Old Password.

Enter a New Password.

Retype your new password in the Confirm Password field.

Click the Save Password and Continue button.
The system will register the new password in the system and direct you to the Password Changed page.


Copyright © 2013 Medidata Solutions, Inc. All rights reserved.